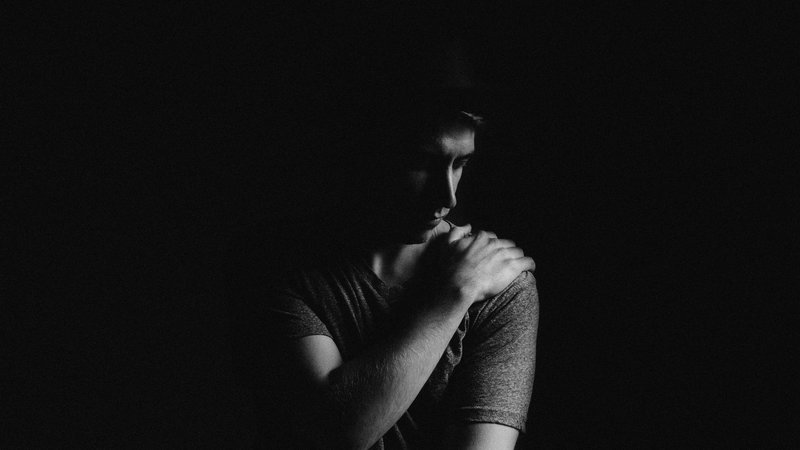 When was the last time you told someone about the worst parts of your past — the deepest, darkest sins you're most ashamed of?
Why don't we tell that part of our story more often than we do? If we really believe what we say we believe about the gospel, our past does not define or condemn us anymore. Jesus was pierced in our place for our past (Isaiah 53:5). God has forgiven all of our iniquities (Psalm 103:3). There is now no condemnation (Romans 8:1).
When we have experienced the forgiveness and freedom we find in the gospel, we have the natural impulse to want to put the past behind us. We are new creatures. "The old has passed away" (2 Corinthians 5:17). But with the natural impulse to forget comes a second, seemingly incompatible impulse to divulge — to publish our past. It's a supernatural impulse to go and tell.
After rescuing a man from wicked, violent, and destructive demonic oppression, Jesus says, "Go home to your friends and tell them how much the Lord has done for you, and how he has had mercy on you" (Mark 5:19).
Go and tell everyone who you were and what you did, and then tell them who I am and what I have done for you. Can anyone really see the power of God in our lives without letting his light shine on our past?
Tax Collectors and Sinners
Matthew walked away from a wicked past, but he did not leave his past behind entirely. Matthew, Mark, and Luke all tell one short story about Jesus mingling with tax collectors, but only one of them had himself extorted money from God's people for his own personal finances.
"As Jesus reclined at table in the house," Matthew writes, "behold, many tax collectors and sinners came and were reclining with Jesus and his disciples. And when the Pharisees saw this, they said to his disciples, 'Why does your teacher eat with tax collectors and sinners?'" (Matthew 9:10–11).
Tax collectors and sinners. Matthew felt those four words more than Mark did — at the same time probably feeling deeper contrition for his own sin and greater compassion for sinners like him. When he wrote about the scandal of Jesus sitting down with these men, he was writing about the scandal of Jesus eating with him.
Foremost of Sinners
Now, when we hear "tax collector" today, we may think IRS, one of the most widely feared and despised agencies in America. But like it or not, the IRS enforces a justly instituted set of rules. Tax collectors in Matthew's day, though, were often outlaws — men who manipulated the law to extort money from people, even the poor. Zacchaeus, for instance, admits to that kind of evil (Luke 19:8).
And not only did Matthew do the dirty work of collecting the taxes and (likely) abusing his authority for personal gain, but he was a Jew collecting money from fellow Jews in order to fund Roman oppression of Jews. As a tax collector, Matthew would have been considered a traitor and a sell-out, trading away his own people for pennies.
Until two words liberated him from his love affair with money: "Follow me" (Matthew 9:9). Luke says, "Leaving everything, [Matthew] rose and followed [Jesus]" (Luke 5:28).
The Tax Collector
Matthew, Mark, and Luke all also tell the story of Jesus calling the twelve disciples (Matthew 10:2–4; Mark 3:16–19; Luke 6:13–16). Each starts with Simon (Peter) and ends with Judas. Each calls Judas a traitor or betrayer. But only one sees himself in the list.
Matthew begins listing his brothers, "The names of the twelve apostles are these: first, Simon, who is called Peter, and Andrew his brother; James the son of Zebedee, and John his brother; Philip and Bartholomew; Thomas and Matthew . . . " When he comes to his own name in the list, he stops. He can't tell this story like everyone else. So he adds three words, " . . . Philip and Bartholomew; Thomas and Matthew the tax collector; James the son of Alphaeus . . . " (Matthew 10:2–4).
Instead of trying to leave his past behind, he wanted his readers to know exactly what he had left when he decided to follow Jesus. Those three words were Matthew's brief opportunity to say, "Christ Jesus came into the world to save sinners, of whom I am the foremost. But I received mercy for this reason, that in me, as the foremost, Jesus Christ might display his perfect patience as an example to those who were to believe in him for eternal life" (1 Timothy 1:15–16).
While he highlights and celebrates the beauty of Jesus throughout his Gospel, he is not afraid to rehearse the wickedness in his own story, reminding us that tax collectors were servants of self (Matthew 5:46), slaves to their cravings (Matthew 11:19), and ignorant of God (Matthew 18:17). That he was selfish, licentious, and godless. But God.
Recovering Lost Baggage
And because Matthew was not quiet about what Jesus had done for him — about the specific, messy, embarrassing, shameful past he had been rescued from — many tax collectors were likewise forgiven and freed.
The first thing Matthew did after deciding to follow Jesus was to throw a party for his fellow tax collectors, so that he could introduce them to Jesus (Luke 5:29). He left behind the sins that had entangled him, but he refused to leave behind others entangled in the same sins. He was not content to be forgiven and forget. His past was his unique, God-given baggage in which to carry the gospel to other tax collectors and sinners.
And because he did not leave his past behind him, many others stopped collecting taxes and started fishing for men. Mark writes about Matthew, "As he reclined at table in his house, many tax collectors and sinners were reclining with Jesus and his disciples, for there were many who followed him" (Mark 2:15).
Free to Remember
Who might hear the gospel more clearly because they heard from you, in your house, in the context of your story? Who might relate to your unique weaknesses, sins, and failures? Throw a party for them, put your past on display, and invite them to walk with you out of slavery and death and into the kind of happiness they will never find in money, or sex, or entertainment, or family, or work. Invite them to follow you as you follow Christ.
If we have left our life of sin to follow Christ, we are free from our past, never to be defined or constrained by it again. But we never completely leave it behind, because God says something uniquely stunning about himself through our past — our tax collecting, our fits of anger, our quiet jealousy and envy, our drunken self-pity, our sexual immorality, our self-righteous morality (or whatever you were freed from).
Someone you know — someone struggling with the same sins you once committed against God — needs to hear what God has done for you.
from Desiring God http://tracking.feedpress.it/link/10732/6505751
via
DG