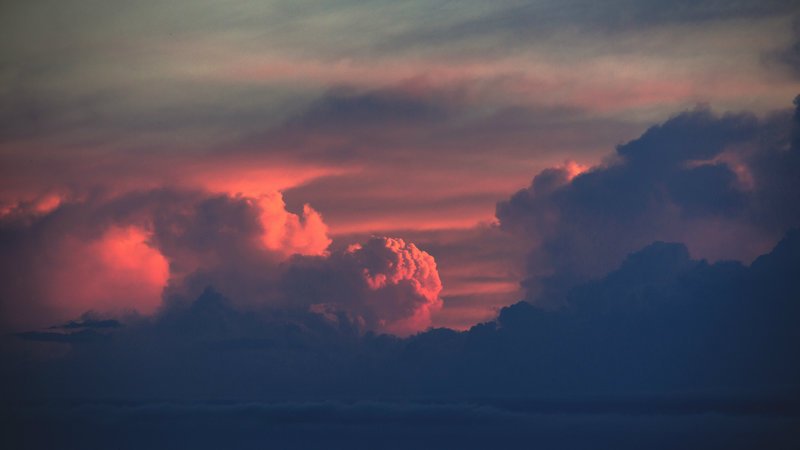 Ascension is so important to the biblical narrative that Luke tells the story not once, but twice (Luke 24:13–27; Acts 1:6–11). As strange as someone ascending into heaven seems to us, it is not a foreign concept to the religions of the world. A Jewish tradition held that Moses ascended, and Islam teaches that Muhammad was, for a time, taken up into heaven.
Christ's ascension is very different from these stories. Whereas the other ascension stories mark important moments in the lives of those men, Christ's ascension begins an entirely new era of human history.
Even though believers live in this new era, many Christians don't consider how Christ's ascension should build their faith and shape their lives. As we gather to worship, consider these three ways we can honor Jesus as the ascended Christ.
1. Listen to the ascended Christ as your prophet.
As our ascended Prophet, Jesus declares his law and gospel through the ministry of the preached word. God spoke through "the prophets in many times and in many ways" (Hebrews 1:1), and Jesus Christ is a prophet greater than Moses (Deuteronomy 18:15–19). Consider how the apostle Paul links Christ's ascension with his word.
But the righteousness based on faith says, "Do not say in your heart, 'Who will ascend into heaven?'" (that is, to bring Christ down) "or 'Who will descend into the abyss?'" (that is, to bring Christ up from the dead). But what does it say? "The word is near you, in your mouth and in your heart" (that is, the word of faith that we proclaim); because, if you confess with your mouth that Jesus is Lord and believe in your heart that God raised him from the dead, you will be saved. (Romans 10:6-9)
In these last days, the writer of Hebrews tells us, God has spoken to us in his Son. The Lord Jesus has ascended, so we should not go looking for another new word in some exciting meeting or new spiritual technique. Instead, let the ascension remind you to listen to your risen Savior in God's word.
2. Call upon the ascended Christ as your priest.
As our ascended priest, Jesus occupies a greater position to help you than if he were still walking beside you. The Bible teaches that, as our priest, Christ advocates for our sin (1 John 2:1; Romans 8:23) and gives his people gifts (Ephesians 4:8).
Christ is not like earthly priests, who inevitably die. Jesus "is able to save to the uttermost those who draw near to God through him, since he always lives to make intercession for them." And unlike the sinful, mortal priests of the Old Testament, the Lord Jesus is "holy, innocent, unstained, separated from sinners, and exalted above the heavens" (Hebrews 7:23–27).
The Lord Jesus has ascended, so let us not turn to earthly wisdom or human ingenuity for help. Let the ascension remind you to call upon your ascended Savior and priest for your salvation.
3. Trust in the ascended Christ as your returning King.
As our ascended King, Jesus possesses the authority to enact all justice and right all wrongs.
The Bible describes Christ as seated in heaven. But we should not mistake this seated position for inactivity. He is a triumphant king, not a recumbent one. Jesus is still active throughout the book of Acts, even after he ascends, continuing to support his beloved children and confront his enemies. Stephen, while he was being stoned, "saw Jesus standing at the right hand of God" (Acts 6:55). And Saul of Taursus was accosted by the ascended Lord (Acts 9:3–6).
But this king is not only risen and reigning — he is also returning. Peter described Jesus as the one "whom heaven must receive until the time for restoring all the things about which God spoke by the mouth of his holy prophets long ago" (Acts 3:20–21). This king was crucified in weakness, but raised in power. Similarly, he now reigns in grace, but will return in judgment and vindication to consummate his kingdom in glory.
The Lord Jesus has ascended, so let us not look to fallen political or social systems to ultimately solve this world's brokenness. Lift your eyes to your ascended king during times of struggle. And be assured, your ascended king will return.
from Desiring God http://tracking.feedpress.it/link/10732/5917640
via
DG